Welcome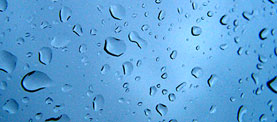 With over 34 years in Noosa we must be good.
With our many years of experience and extensive range of equipment we can look after all your printing and visual marketing requirements. From Business Cards, Letterheads, Carbonless Books, Leaflets, Brochures and so much more. We can now offer a range of marketing tools to help keep your brand in the forefront of your clients thoughts. Such as Key Rings, Woven Badges, Lanyards, Contour Cut Stickers and too many more to mention.
Our Services
We can look after all of your imaging requirements from one off photo quality large format prints to runs off 10000+ brochures. Below is just a small range of what we can offer.
Latest News
11/11
Noosa Graphica is proud to be a major sponsor of Historic Noosa "The Hill" again this year. This great event helps raise money that is donated out to other clubs and groups in Noosa. Such as Student Driver Training, Noosa Coast Guard, Noosa RSPCA and many more.
08/11
We have in stalled a new Canon imageRunner C9065 PRO. The quality this machine produces has to be seen to be believed. This press is so fast and reliable we can guarantee you get your job when required with quality that will blow your socks off.
07/11
The prince has taken the throne. After over thirty at the helm Carolyn Krueger has retired and handed over the reins to her son Adam. Adam has been behind the scenes in the factory producing the work to the highest standards for the last 26 years.